The balance of light and dark is important in every room in your home, but perhaps never moreso than in your kitchen. After all, you're reading recipes, preparing food, measuring things, chopping things–you need good lighting! Kitchen lighting is also important for ambiance. This is especially true if you have an open floor plan that allows the kitchen to feed into the dining room or living room.
What exactly is good kitchen lighting, though? And how can you incorporate it into your kitchen?
Check out some of Stratton Exteriors' favorite examples of stunning, modern, efficient lighting in the kitchen.
Globe Pendant Lights Over the Island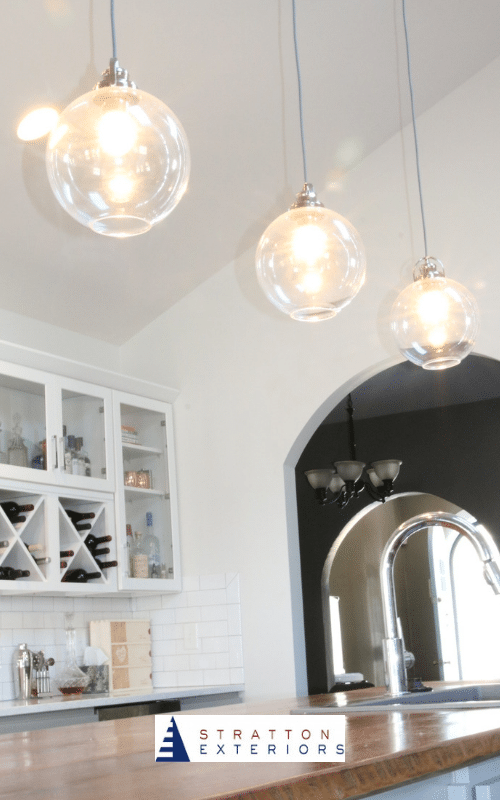 For this client, we incorporated a softer aesthetic in the central pendant lights: eye-catching spheres. In doing so, we added dimension and variety to the shapes in the kitchen and created a unique dispersal of light. Paired with the more industrial look of the butcherblock island, these pendants add the perfect amount of light and texture to this kitchen space.
Modern Chandelier in a Rustic Dining Area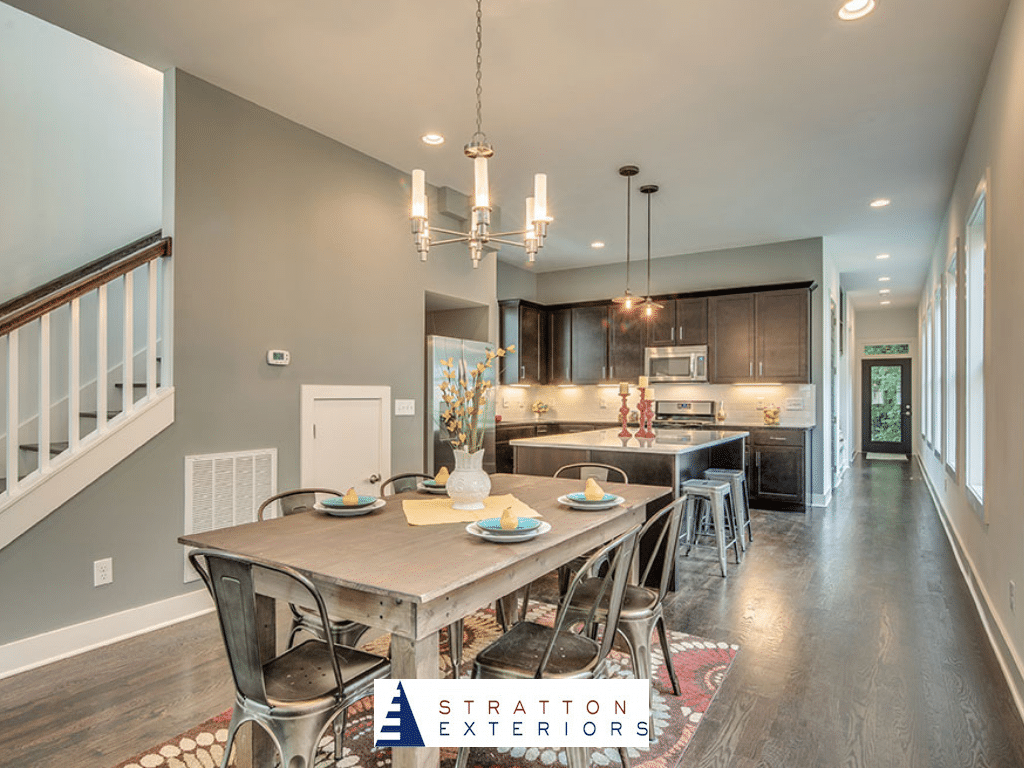 This kitchen combined elements of industrial style, mid-century modern touches, and a gorgeous muted color scheme. For the dining area lighting, we decided on a chandelier that would complement the rustic style of the kitchen table. Paired with the industrial dining chairs and the dark-stained wood floors, the chandelier stands out for its dimension and unique angles.
Bell-Shaped Pendant Lights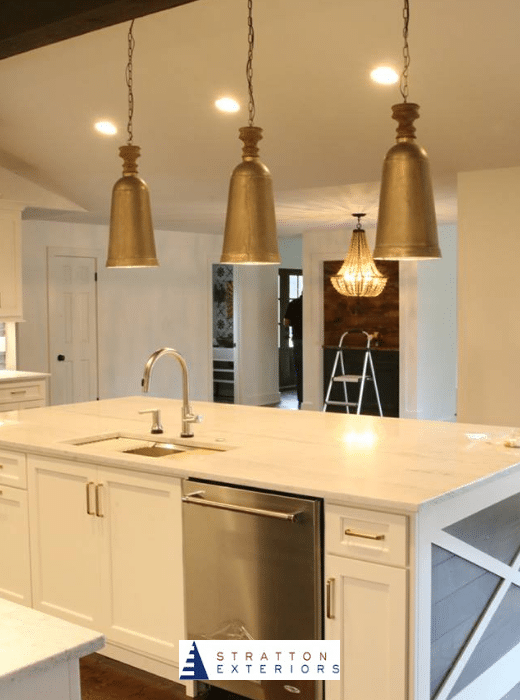 Each of our clients has his or her own vision for their kitchen. Luckily, we get to work with clients who are also open to our design visions. Together, we create gorgeous spaces that reflect symmetry, cohesiveness and our clients' unique tastes. For this kitchen, we incorporated bell-shaped pendants over the kitchen island and a breathtaking beaded chandelier in the dining area. The golden-brown tones of the brass pendants bring an ambient warmth to the kitchen area. Combined with the crisp white of the counter tops, the design is sophisticated, elegant and stunning.
Are you ready to replace your old, uninspired kitchen lighting? Stratton Exteriors is waiting to hear from you!
Contact us today to schedule your estimate.