The warmer weather has all of us here at Stratton Exteriors feeling inspired. We want to create outdoor spaces that look, function and feel unique.
We're always striving to go the extra mile in design. And recently, we've been lucky enough to work with some clients on creating and building screen rooms that reflect a modern, yet unique aesthetic.
Check out some of our most unique screen room projects below. And don't forget to give us a call to learn how we can help you get the screen room of your dreams before summer.
Large Front Porch Screen Room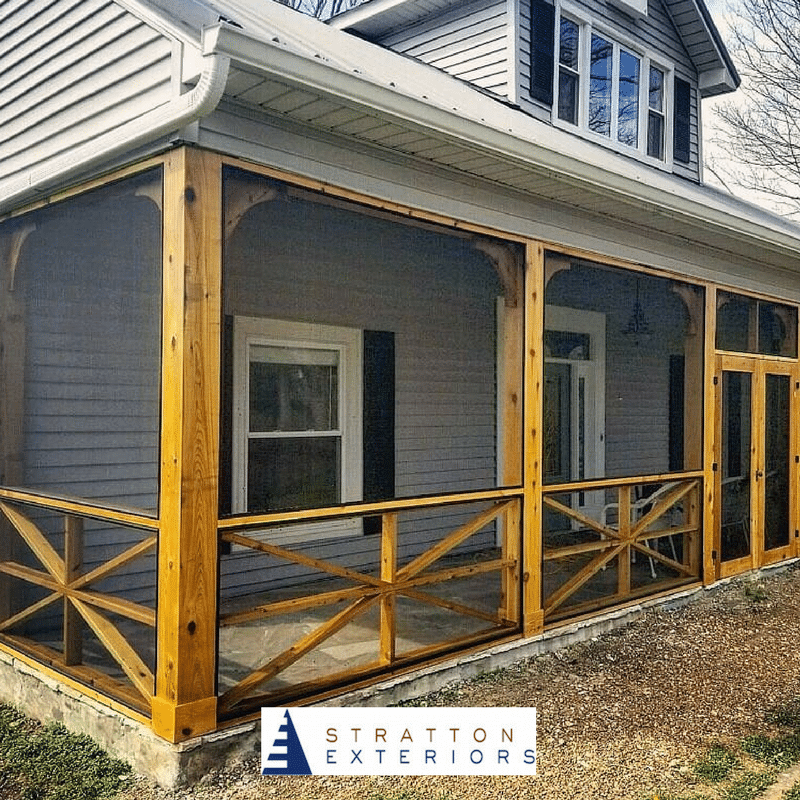 This large front porch had perfect screen room potential for this client, who wanted the freedom to enjoy their porch space year-round.
We added gorgeous stained wood columns, with an eye-catching railing design that complements the rest of the home's look.
The double screen door ties this project together perfectly, making this screen room a central part of this client's home for years to come.
All Cedar Screen Room with Rope Lights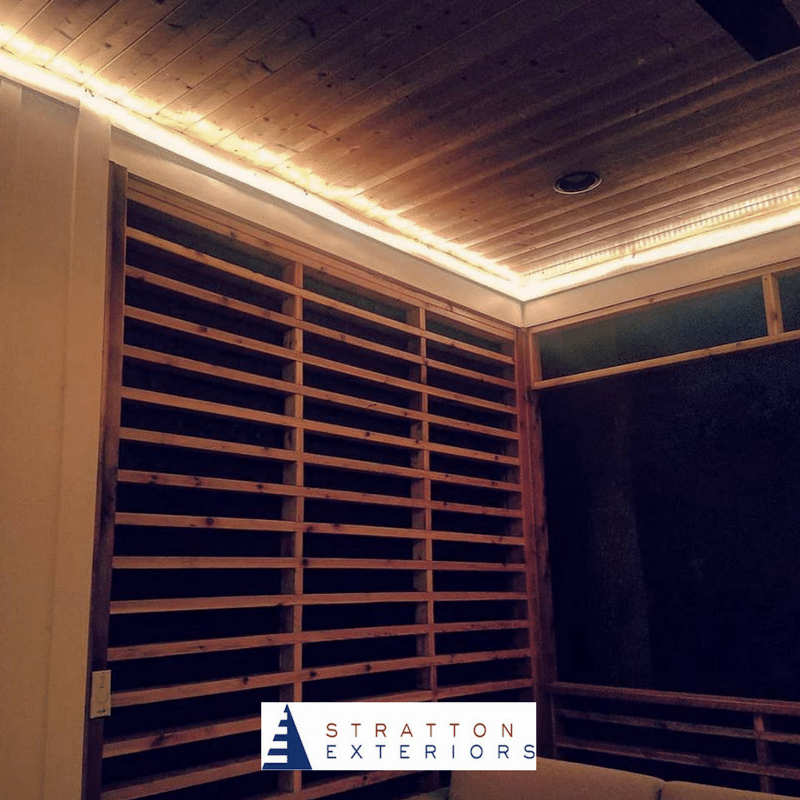 For many of us, a screen room is the perfect spot to unwind at the end of a long day.
This client wanted their screen room to have rope lights installed on a dimmer. This allowed them to choose the perfect ambiance level at any time–day or night. The all-cedar construction, with a beam ceiling and attractive architectural slats, make this room an all-seasons oasis. It's perfect for entertaining, relaxing, playing games or taking an afternoon nap.
Screen Room With Seamless Complementary Design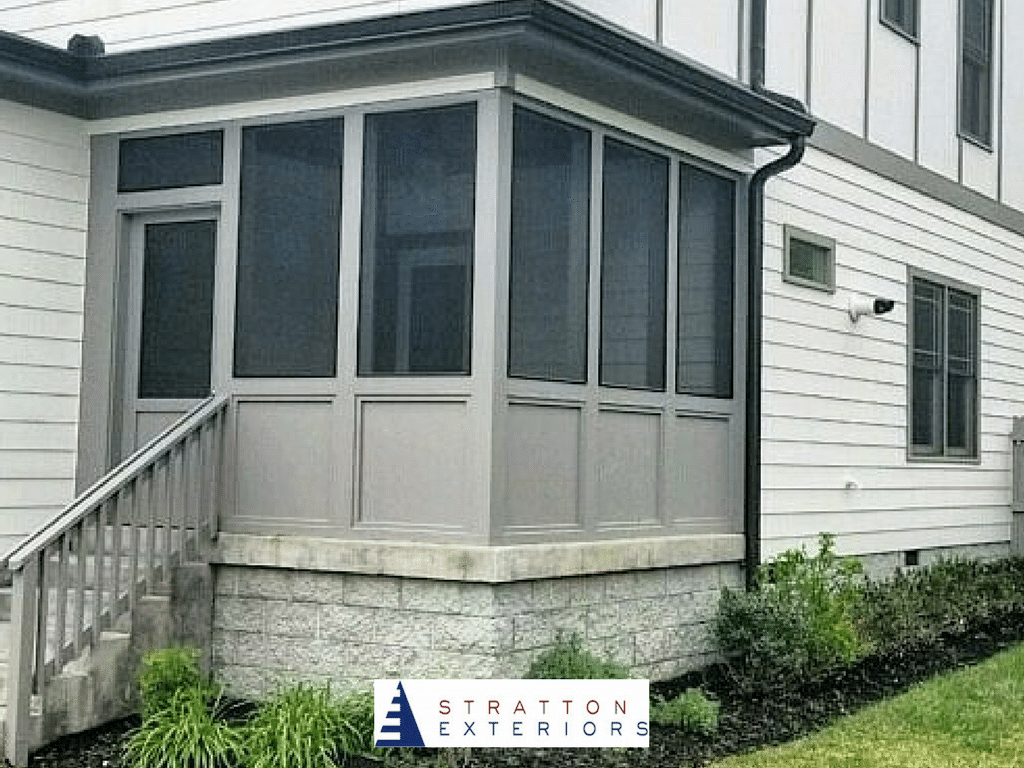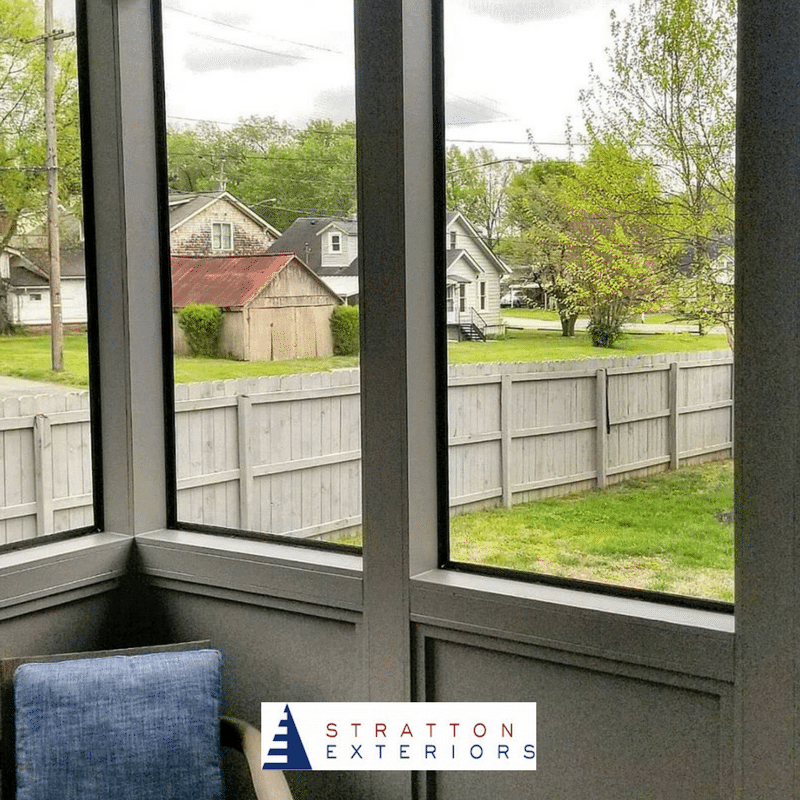 For this client's screen room, we created a space that was a perfect complement to rest of the home. The gutters, overhangs and exterior paint meld seamlessly with the house's overall features. Meanwhile, the square wainscoting adds extra dimension and sophistication to both the interior and exterior of the room.
These kinds of projects make us feel inspired to design, create and innovate. How can we help make your home renovation dream come alive?
Contact us today to learn more or schedule an estimate for your upcoming project.