When you think of your home's outdoor area, how do you feel? Are you excited about entertaining during the warmer months or do you dread having your friends over because your patio is nothing special?
If there's something missing from your home's outdoor space, it might be time to invest in something more impressive–like an outdoor kitchen.
Here's why.
An Outdoor Kitchen Will Improve Your Home's Value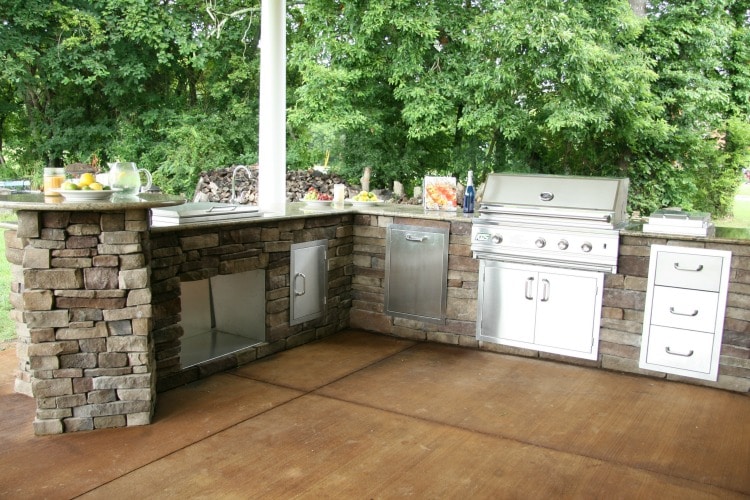 One of the biggest reasons to finally invest in the outdoor kitchen you've been wanting is the spike in your home's value.
A well-designed and expertly built outdoor kitchen will last you for years to come, especially if you choose stainless steel appliances that can withstand outdoor conditions. When it's time to sell your home, a beautiful outdoor kitchen area creates a unique point of interest that positions your house favorably on the market.
Summer Cooking Outdoors Can Save Money on Utility Bills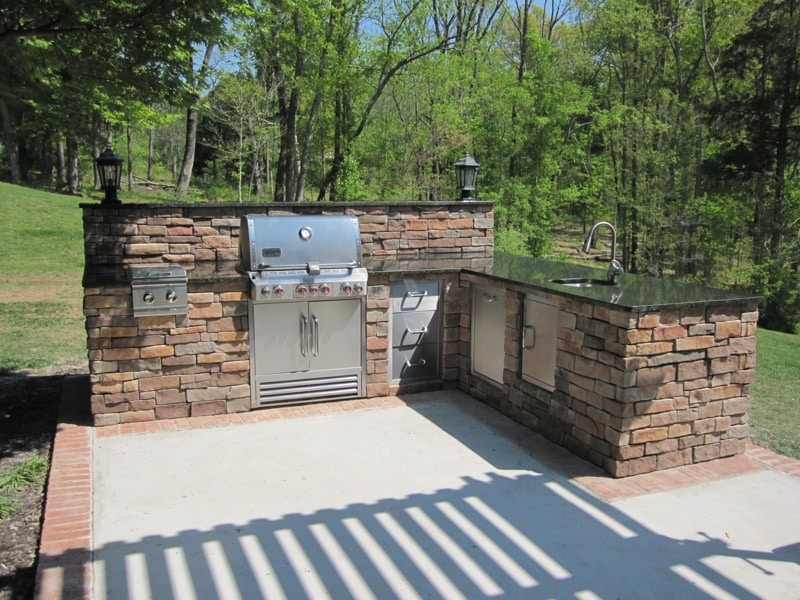 During the summer, your air conditioning can kick on multiple times per day to keep your home at a comfortable temperature.
When you whip up a huge feast in your kitchen, the temperature in your home goes up. This causes your AC to work overtime. With an outdoor kitchen, you can avoid affecting your home's indoor temperature. The heat from grilling or cooking outside won't affect your AC system. This leads to a more constant cooling schedule and lower utility bills at the end of the month.
Outdoor Kitchens Make Entertaining Easier and More Enjoyable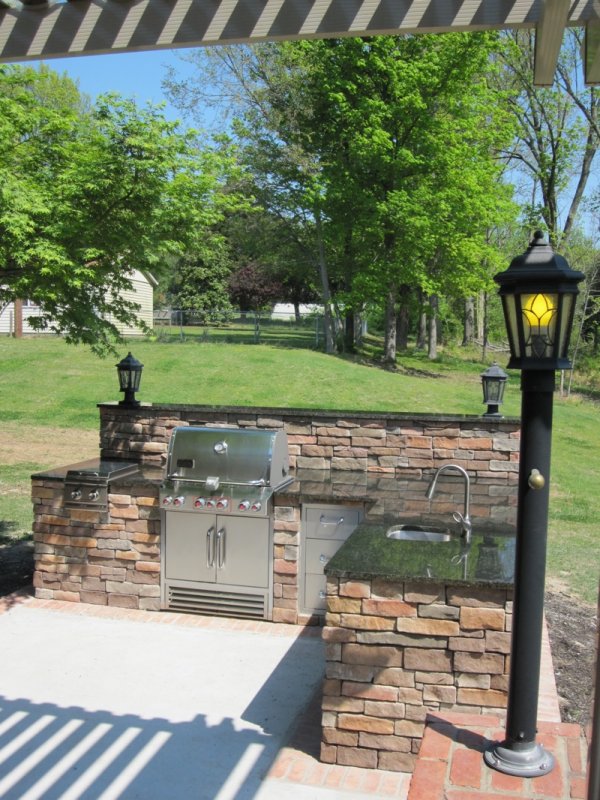 If you love having your friends over but don't have enough space to entertain comfortably, an outdoor kitchen can change everything.
Most indoor kitchens get too hot and trap cooking smells that can disperse throughout the house. This can make things stuffy and uncomfortable for guests. With an outdoor kitchen, the open air keeps things ventilated and comfortable. Plus, everyone can gather in the same festive spot, making the mood of gatherings more communal.
Contact Us Today to Learn More About Outdoor Kitchens with Stratton Exteriors
If you're still curious about Stratton Exteriors' outdoor kitchen expertise, you can explore more of our outdoor kitchen projects here.
Ready to draw up plans for your new outdoor kitchen? Contact the Stratton Exteriors team today! We will work with you to design and build an outdoor kitchen area that meets all of your needs.